Quality first always is Maolong's slogan, and the strong technology builds top quality.
In order to bring our customer with the top quality products always, we often invite the experts to our factory to provide training to our technician people.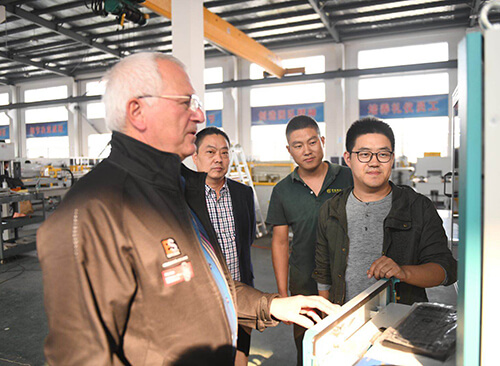 Recently, we were very honored to invited the the expert Hans-Peter Michael of hydraulic cutting machine from Germany to work with us. He has rich experience in metal processing, mechanical project, automotive project, thermal processing. He lived extensively in many countries, such as China, Mexico, Romania, Czech, France, Sweden and UK etc..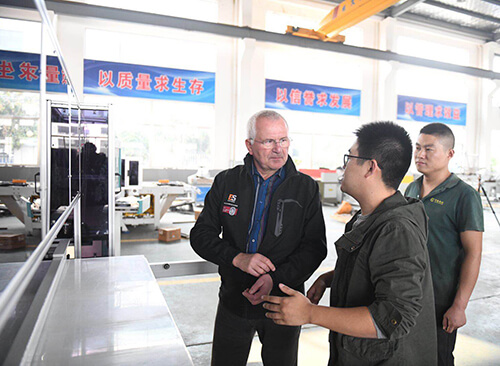 He taught us many useful relevant knowledge and introduced the latest technology. He expressed his thought through PPT. Also, he also explained with details to our staff in the workshop, so it's very easy to understand for us. We liked his way of teaching.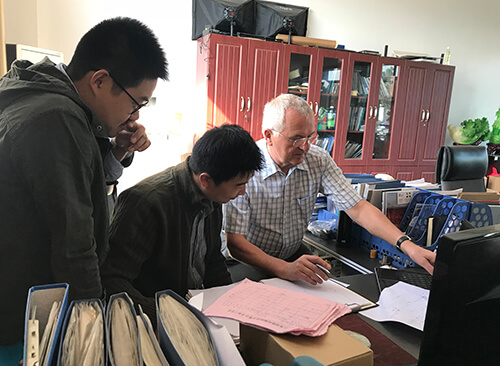 After the training, we learned a lot from him about the new technology. Thanks for his working with us!